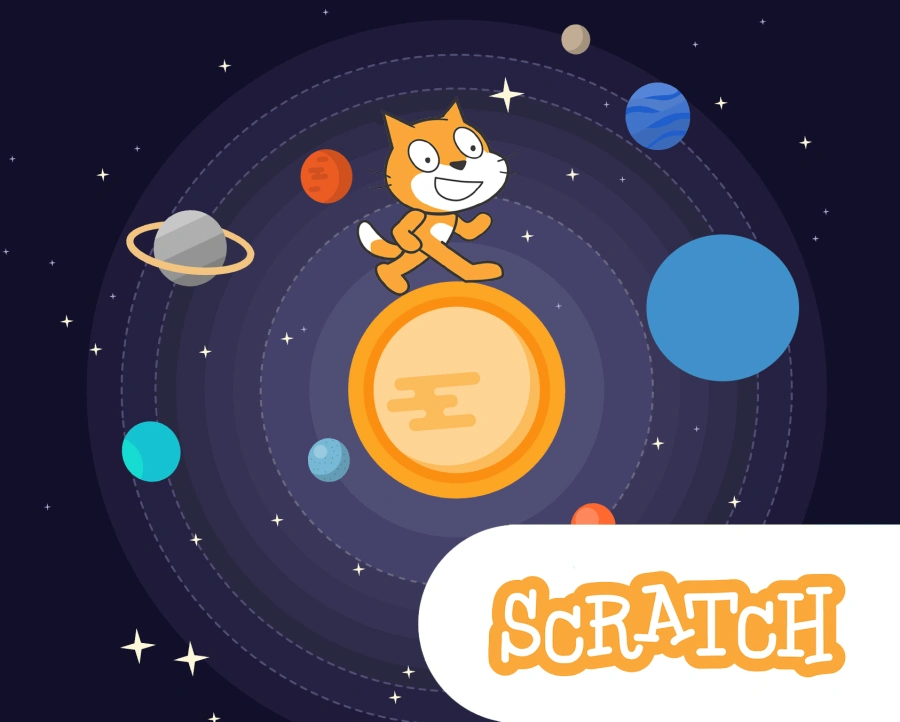 Free trial - Scratch Online
High-tech artificial intelligence is under threat. An evil organisation of proteinivists is trying to get rid of all intelligent electronic devices. Lead the defence of the supercomputer and don't let the viruses get through!
Intro
Lesson to learn the basics of coding in the Scratch environment. It is an intuitive platform for putting the first steps in the programming world. Creating scripts is presented visually - blocks in different colours represent different functions. A program is designed by arranging them in specific configurations. During the classes, you will write a program step by step, and you will be able to see the project's outcome at any time. The participants can take the results of their work home and share them with their friends.
Plan of the course
The goal of the lesson is to introduce participants to the basics of programming in block languages ​​using the Scratch environment. In addition to learning the simplest functions, participants will also have the opportunity to develop the most necessary school skills - logical thinking, drawing conclusions, finding causes, determining the effects of given actions, and improving mathematical skills.
Satisfaction Guaranteed!
It is possible to cancel a purchase after the first class!
Let us know if you have more questions!
Enrollment & Schedule